Pricing & Options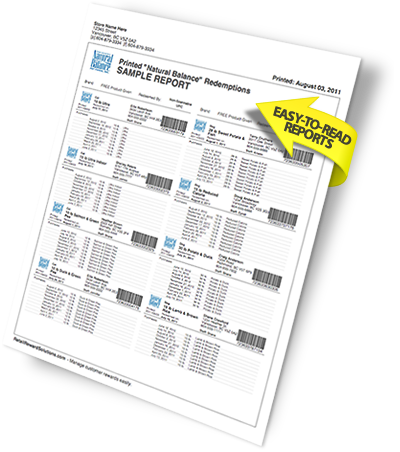 Our customer loyalty programs start as low as $19.99 per month, allowing any business to easily manage and offer a rewards program. If your business hasn't yet taken steps to build your consumer loyalty, now is the perfect time!
There are no setup fees on any of our consumer loyalty programs, all programs allow an unlimited number of customers and cards, and full customer support is included for all of our plans.

Most customer rewards programs are offered by large chain stores who spend thousands, up to millions of dollars on their reward management systems. By offering their customers a 'card' to carry and use to collect and redeem points, they also collect data from their customer's purchasing habits. While this detailed data is valuable, it is costly to manage. With our web based applications, small to medium sized businesses can now offer their customers the opportunity to be rewarded for their loyalty, giving them that added competitive edge against the 'big businesses' around them.
All Pricing is Per Month, Per Store Location - Canadian Clients Add 5% GST
Frequent Buyer Program

The Frequent Buyer Card tool is used to replace those pesky paper cards, that many businesses deal with in order to track their customer's purchases. Originally designed for the pet food retail market, this handy, time-saving tool has proven to be loved by retailers as well as their vendors. This program allows you to bring up a customer's 'virtual' card in seconds, saving staff loads of time that used to get wasted rifling through an array of recipe card boxes or fileadexes.

If a store is sending in redemptions to their vendors, they can be proud of the neat & tidy reports that the program provides for printing and submitting.

This loyalty reward program has evolved over the past few years to be better than ever, as well as a solution for any market! Shoe stores, coffee shops, boutique clothing stores, bakeries, book stores, or any retail business that wants to reward their loyal customers and grow their repeat customer base.

Starting at 31.98 per month




44.99 per month for Unlimited Vendors
---
Mobile Marketing

Ask your customer if they would like to not only see their card status on their phone (or web), but also store specials and news that you add/update through your admin. If it's yes, one easy click sends the customer an email with a unique link to their card for viewing. Make it super easy for your customers to stay in touch with your deals and updates.

9.99 per month
---
Email Marketing

Easily send out emails to your customers using our email marketing campaign manager. Once setup, you will have access to your customized campaign account. We will add your existing customer list, which is your customers with emails that have ticked yes to receiving promotions.

Your campaign list will automatically sync with your rewards account, as new customers are added, or emails are added to existing customers. (As long as the 'Promotions' checkbox is ticked.)

FREE Setup


10 per Campaign Sent, Plus 2 cents per EmailExample: Send a Newsletter to 1000 customers, $10 + 1000 x .02 = $30.00
Points Program

An easy-to-use loyalty reward program that makes awarding your customers with points quick and simple. Similar to the card system, each customer has a 'points card' that easily comes up by entering their phone number or searching by their last name. Simply enter a dollar amount and the system converts it to points using the configuration in the Admin area you've set, and tallies the points.

Redeeming is easy too, redeeming a certain amount of points for whatever reward you have designated. Options are available to show rewards in actual dollars and cents so it's easy to see what the customer has earned. You can even have multiple ratios, in the case that different merchandise has different profit margins, you can break down entries so that the proper amount of points are rewarded.

Starting at 19.99 per month




54.99 When Included with the Frequent Buyer Program
---
CFIA Feed Tracking System

The Canadian Food Inspection Agency requires that stores selling certain livestock feeds track their customers information in conjunction with their feed purchases so that if there is a recall, the feed can be tracked to it's location. These requirements are mandatory for all stores selling livestock feed in Canada whether or not the CFIA has visited your location yet or not.

Easily track customer's feed purchases by simply bringing up a customer's card using their phone number, and adding the quantity, type of feed and lot number to their card. As with all our programs, the item drop downs default as the last item added to save time.

You can run reports by single or multiple lot numbers, or by product and date range. Many stores currently use this feed tracking program saving them loads of time, and easily providing reports to the CFIA.

54.99 When Included with the Frequent Buyer Program